C2C Cruises - Cruise from Tilbury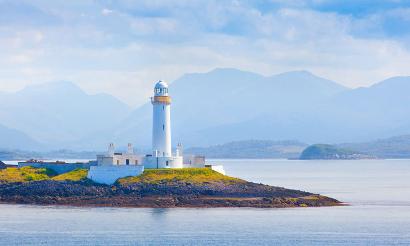 British Isles Discovery Cruise
Some of Britain's prettiest isles
Sail around the UK on elegant Astoria. Visit Orkney, Stornoway and Mull; see the great Irish cities of Belfast, Dublin and Cork; explore Guernsey and the Scilly Isles; and cross the Channel to pretty Honfleur at the mouth of the River Seine.

12 days from only £1179*
Price based on departure - 14/3/18
SAVE UP TO 30%! PLUS...
BUY ONE, GET ONE HALF-PRICE UNTIL 31ST OCTOBER*
What The Price Includes
11 nights' accommodation in your choice of cabin

Full-board arrangements including full breakfast, lunch, dinner, afternoon tea and midnight snacks

On-board entertainment as arranged

Calls at ports as detailed in the itinerary

The services of a friendly, professional crew and cruise staff

Port charges and taxes

Single and upgrade cabins are available for a supplement
Ship Information
Beautiful, 550-passenger Astoria is every inch the perfect cruise vessel. Originally a transatlantic liner, now restored and lovingly maintained as a premium-rated cruise ship, Astoria is both small enough to offer a friendly atmosphere, and large enough to offer a relaxed environment to ensure your holiday enjoyment. She's every inch the perfect home from home for your memorable cruise holiday.
Discover life on board Astoria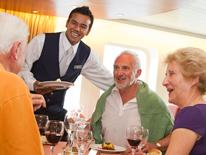 Cruise Information
The greatest pleasure of a cruise holiday is the knowledge that as each day dawns, there'll be a new adventure to enjoy, a new experience to savour.
Ports of call
Day One - Depart London Tilbury, UK 1600 hrs
Day Three - Kirkwall, Orkney Isles
Day Four - *Stornoway, Isle of Lewis
Day Five - *Tobermory, Isle of Mull
Day Six - Belfast, Northern Ireland
Day Seven - Dublin, Ireland
Day Eight - Cobh for Cork, Ireland
Day Nine - *St Mary's, Isles of Scilly
Day 10 - *St Peter Port, Guernsey
Day 11 - Honfleur, France
Day 12 - Arrive in London Tilbury, UK 0900 hrs
N.B. All days not listed are spent at sea enjoying the excellent facilities aboard Astoria. Please see the Full Itinerary for details. Ports marked with an asterisk will be reached by landing boat and may be inaccessible for customers with mobility difficulties.
Full Itinerary
Day 1
Board Astoria in Tilbury today, and settle in to your cabin as she prepares to set sail.
Day 2
Spend today relaxing, and getting to know the ship, her crew and your fellow passengers.
Day 3
Today Astoria arrives in Kirkwall, Orkney's historic capital. Wander the streets and marvel at magnificent St Magnus Cathedral, or join optional excursions to fabled Scapa Flow, Churchill's famous Barriers or the Italian Chapel.
Day 4
Today you'll anchor off Stornoway, capital of Lewis, in the Outer Hebrides. Beautiful and unspoilt, these ancient islands have been inhabited for over 6,000 years. Wander through the town, or take an optional excursion to Callanish's famous Standing Stones, thought to be nearly 4,000 years old.
Day 5
The small town of Tobermory on the beautiful island of Mull, with its picturesque, multi-coloured houses encircling the waterfront, is a delightful place to explore, as is nearby Duart Castle, the famous seat of Clan Maclean.
Day 6
Astoria's call in Belfast brings chances to explore both this unique city - where the gleaming Titanic Quarter is a must-see attraction - and the scenic Antrim countryside beyond.
Day 7
Today Astoria arrives in Dublin. This great city of culture, once home to Joyce, Yeats, Wilde and Swift, is one of Europe's most engaging capitals. Grafton and O'Connell Streets are popular with visitors, as are the city's famous bars and pubs, cafes and coffee shops.
Day 8
Astoria arrives in Cork's long, narrow Cobh harbour this morning. A shore excursion here offers you the chance to discover this historic capital of southwest Ireland. You might choose to head into the rolling countryside to fashionable Kinsale, famed for its fine food and sea-fishing, or to visit famous Blarney Castle, just north of the city.
Day 9
This morning finds us in the Isles of Scilly. You'll have the opportunity to go ashore to explore Hugh Town on St Mary's, the flower-strewn byways beyond, and stunning Tresco, where the famous Abbey Gardens house Britain's finest subtropical plant collection.
Day 10
Guernsey's St Peter Port welcomes us this morning. See 800-year-old Castle Cornet, which guards the entrance to the harbour; wander the cobbled central quarter and make the most of the island's tax-free shopping.
Day 11
Crossing the Channel completely, our next port of call is Honfleur at the mouth of the Seine. Wander the streets behind the pretty harbour, or perhaps join an optional excursion to Monet's delightful house and gardens at Giverny.
Day 12
Bid farewell to Astoria and all your fellow travellers, today, as you disembark at the end of your cruise.
Further Information
Passport requirements
British Citizens will need a full, 10-year passport to travel on this cruise. Since some countries require visitors to be valid for at least six months after the return date of the cruise we recommend that all customers ensure that this is the case. Holders of non-British passports should check with the relevant embassies to see if any requirements and restrictions exist for any countries visited during the cruise.
*These offers apply to new bookings made between 1st August and 31st October 2017 (inclusive) only. The price shown on this page includes any initial Saver Fare discount, but not the Buy One, Get One Half-Price discount. The exact value of the discount included will vary depending on offer, cruise, cabin and departure date selected. Discounts apply to all cabin categories. On cruises with a Buy One, Get One Half-Price offer, single cabin full fares will be discounted by 25 per cent. On cruises with a Buy One, Get One Free offer, single cabin full fares will be discounted by 50 per cent. These offers may be withdrawn at any time. All fares exclude gratuities.

On many of our cruises, a limited number of Voyager Fare Inner and Ocean-view cabins are available. Choose these and you will be accommodated in at least a Standard Twin Inner or Ocean-view cabin, but will pay only the reduced Voyager Fare price. Availability is limited, so book now to secure your discount.
View more Cruises from Tilbury
C2C Cruises act as ABTA Retail agents for both Cruise and Maritime Voyages, and Newmarket Travel who are the operators of this trip





www.c2ccruises.com, www.c2ccruises.co.uk, www.ctccruises.com, www.ctccruises.co.uk