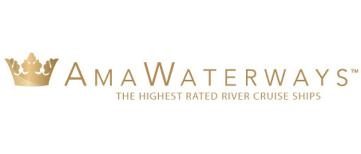 AmaWaterways - River Cruises 2018/19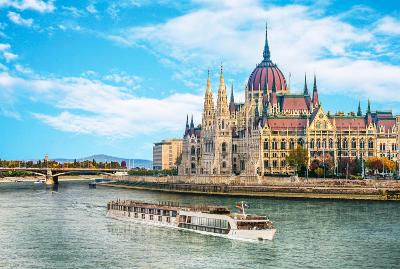 AmaWATERWAYS
An AmaWaterways river cruise is about more than the destination – it's the journey. Our guests are invited to embark on our river cruises across Europe, Asia or Africa and see the world in luxury and comfort. They will discover local culture and sights on included tours, then return to their luxurious river cruise ship sailing to the next stunning city or charming town.
When guests sail with AmaWaterways, they will experience the luxury of more – more ways to discover, more ways to indulge and more on board amenities. With an award-winning fleet, critically acclaimed dining and unique tour options, they will have the trip of a lifetime on our cruises.
AWARD WINNING FLEET
In the latest edition of the respectable Berlitz Guide to River Cruising AmaWaterways received the unprecedented "Top 10 River Cruise Ships" out of 310 ships reviewed based on accommodation, dining, service and other on board features.
THE LUXURY OF MORE
More views: spacious and luxurious staterooms with exclusive twin balconies.

More culinary choices: guests can choose from the intimate specialty restaurant The Chef's Table, dine with a view Al Fresco or opt for the Main Lounge where they will find menus that feature exquisite, locally-inspired cuisine. All on board dining, as well as unlimited local wine and beer with lunch and dinner are already included.

More active ways to discover: multiple choices of shore experiences in each port at no extra cost such as specially designed guided hikes and exclusive bike tours.

More cruise options: unique itineraries that let travellers delve even deeper into the rich local culture. Wine Cruises, Christmas Markets and the Concierge Golf Programme are the perfect way to add a special dimension to our guests' journey.

AmaWaterways offers award-winning river cruises around the world, including Europe, Southeast Asia and Africa.
The company has received numerous honours and accolades over the years, including Cruise Critic's Editors' Pick Award for Best River Cruise Line.
AmaWaterways' European fleet includes AmaLea (2018), AmaKristina (2017) AmaStella (2016), AmaViola (2016), AmaSerena (2015), AmaSonata (2014), AmaPrima (2013), AmaVida (2013), AmaCerto (2012), AmaLyra (2009), AmaDolce (2009), AmaCello (2008), AmaDante (2008). The company's Exotics division features AmaDara (2015) on the Mekong in Vietnam and Cambodia, as well as the Zambezi Queen (2009) on the Chobe in Botswana.
LATEST YOUTUBE VIDEO FROM Amawaterways
Please ring us to discuss your needs on any type of Cruise on 01304 764 764 to speak to one of our Cruise Experts.
River Cruise Destinations
Rhine
Moselle
Danube
Main
Seine
Rhône
Garonne
Dordogne
Douro
Dutch & Belgian Waterways
Mekong
Chobe
Africa with Rail





www.ctccruises.co.uk / www.ctccruises.com / www.c2ccruises.co.uk / www.c2ccruises.com / www.total-cruise.co.uk /

We act as Retail Agents for many Atol Holders (Cruise Operator), or Principal using Atol 5279 when we tailor-make your Cruise.
Page last updated 01/01/18